Desireé Lester Physiotherapy (Pro - Physio) Practice no. 0344419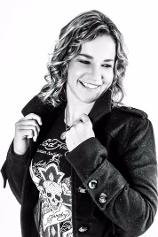 DESIRÉE LESTER
BSc Physiotherapy (UCT), 2003
OMT1 (Orthopaedic Manipulative Therapy), 2013
After obtaining her degree in 2003, Desirée spent 2004 at Johannesburg General Hospital doing her community service year. She then spent 2 years in the UK working as a locum physiotherapist in various NHS hospitals and gaining invaluable experience. Since her return to South Africa in 2007, Desirée has worked in the private sector in hospital and out-patient practices, including treating backs, necks, orthopaedic injuries and post-operative rehabilitation, chests and adult neurology.
Desirée bought into Pro-Physio in Sandton Medi-Clinic in August 2009 and has been an owner ever since. She is passionate about sport and exercise and has her 3rd Dan Black belt in karate and continues to teach karate at her father's karate club. Not only has she represented Central Gauteng in Olympic distance triathlons at the SA champs in 2011 and played hockey for a ladies premier league hockey side, she has also completed many Half Ironman triathlons including the World champs in 2018 and qualifying again in 2019 and has competed in Full Ironman in 2018 & 2019 as well as run the Comrades Marathon in 2019.

Being a keen mountain biker, golfer and endurance athlete herself, Desirée has an increased knowledge base and understanding of what it takes physically and mentally to train and compete in high level sports and endurance events. This gives her great insight when assessing and treating athletes and patients.
Desirée is a registered Physiotherapist with the HPCSA (Health Professions Council of South Africa) and the SASP (South African Society of Physiotherapy) as well as part of the OMPTG (OMT special interest group) and SPG (Sports Physio special interest group).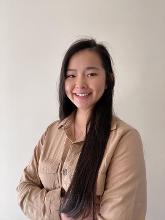 MICHELLE CHIEN
BSc Physiotherapy (UWC), 2018

Michelle was a ballet dancer at the Royal Academy of Dance for 12 years. This piqued her interest in the body movement and function which lead her to study physiotherapy. She graduated from University of Western Cape in 2018 and completed her community service at Robert Mangaliso Sobukwe Hospital in Kimberley. Since qualifying, she has been working in the private sector (both in hospital and out-patient settings) and has experience in treating adult neurology, orthopaedic injuries, chest conditions, post-operative rehabilitation, neuromuscular injuries such as headaches, lower back pain, knee injuries, shoulder injuries, foot pain etc. She is a registered Physiotherapist with the Health Professionals Council of South Africa (HPCSA) and the South African Society of Physiotherapy (SASP).

Michelle has a huge passion in helping her clients reach their own goals and as well as improving their quality of life. Like Michelle would say to motivate her clients: "moving you to your better health".